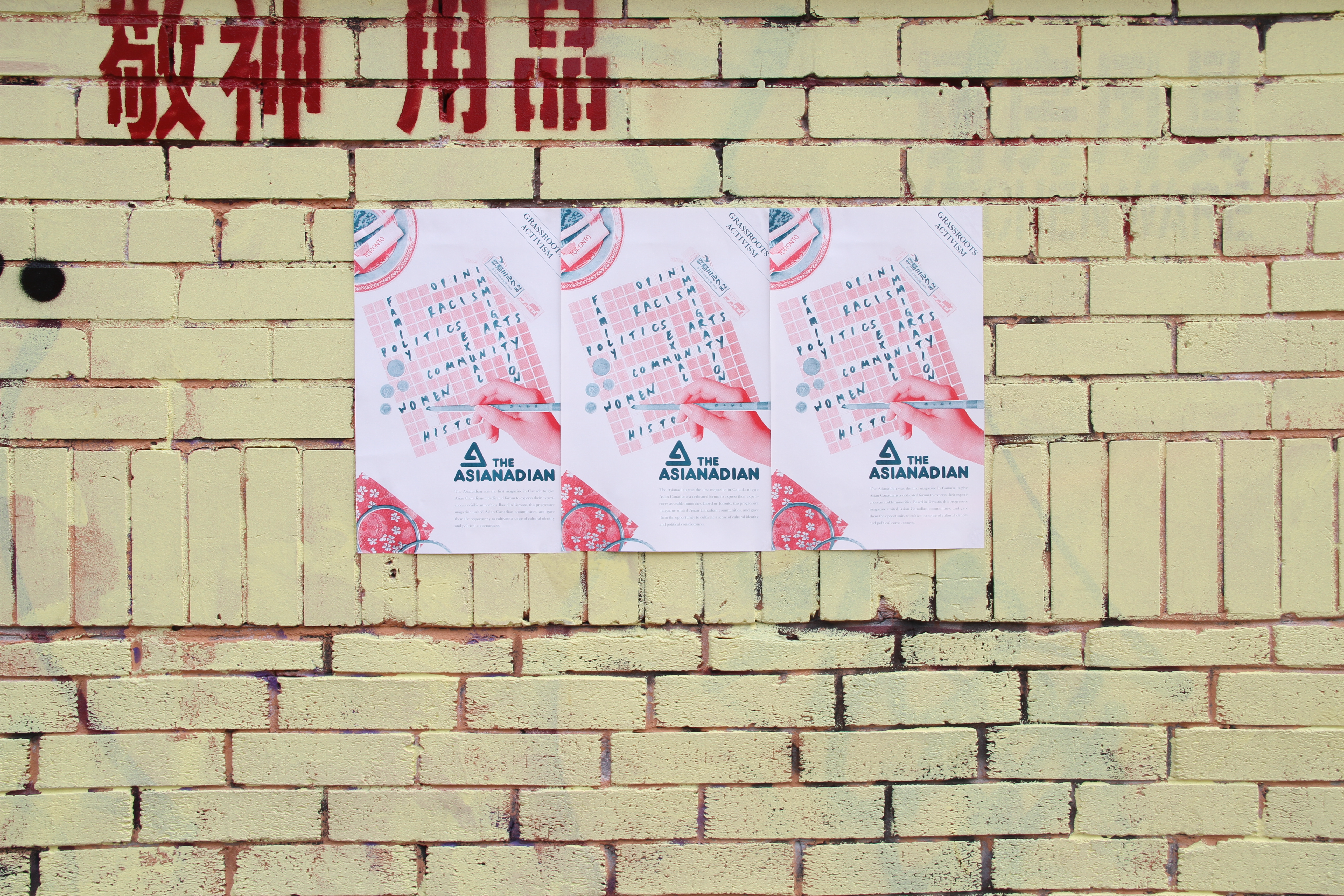 Asianadian

2017
Risograph print
11 in x 17 in



A two-tone risograph poster celebrating Toronto based magazine The Asianadian. It
was the first magazine in Canada to provide Asian Canadians with a dedicated forum to express their realities as visible minorities. Running from 1978-1985, it was extremely progressive for its time, creating a serial publication that was overtly anti-racist, anti-homophobic, and anti-sexist. It became a platform for the Asian Canadian communityto establish a sense of cultural identity, connection, and political consciousness.




Poster designed and printed in collaboration with Michelle Kuan.